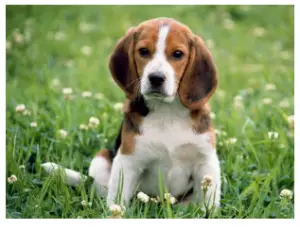 Add Décor to Your Home with Free Printable Animal Pictures
Pictures can add a lot to a room, but purchasing pictures to hang on your wall from a store can be expensive. You will not find many under $10 or more that you like, and when you need several to balance out large walls, you could spend quite a bit of money. There's no need to waste money on pictures that you may or may not like, though. With the free printable pictures at PrintablesFree.com, there is a wide variety of images to choose from to suit any taste or décor. We offer pictures of animals, such as dogs, zebras and tigers. If landscapes are your thing, try the pictures of mountains, beach scenes, waterfalls, trees and even underwater pictures. Find a picture of someone you admire in the "People Pictures" section. There are sports figures and pictures of soldiers that can make nice mini-posters for your children.
Decorate Your Child's Room with Free Printable Animal Pictures
By far, the favorite category for most site visitors is the free printable animal pictures. What's not to like? There are adorable pictures of puppies, dogs, and even zebras and tigers. Puppies are especially popular and can easily add a friendly tone to your child's room. He or she will love looking at those puppy faces, but be warned – you may be asked for a real puppy if you don't already have one! J These images can also be used for lessons in class, especially with younger children when they are learning the alphabet. Add letters to the images using the customization tool if you plan to use them to teach the alphabet.
So Many Uses for Free Printable Animal Pictures
Don't limit yourself to hanging them up in rooms. These printable pictures can be used to create book covers, scrapbooks, games and more. Help your child design his own calendar using the images. Print out the free printable beagle picture and ask your child to write a story about the beagle. Alternatively, include a picture as part of a surprise if you are getting your child a puppy. It would be the perfect surprise on your child's birthday. Place the picture of the beagle in the bottom of a box tied with fancy ribbon. As your child opens the box (and probably looks somewhat confused), have a friend or family member bring the puppy into view with a big bow tied around its neck. Your child will never forget the big surprise or the momentary confusion about what there is a picture of a puppy in a box. This little puppy would also be adorable on a get-well card. Who wouldn't feel better after seeing a picture of a puppy? These images are all high quality and can be customized for printing at home or at your favorite photo center. Use them to create greeting cards, invitations mugs, mouse pads and any other project available to you at your local printer.