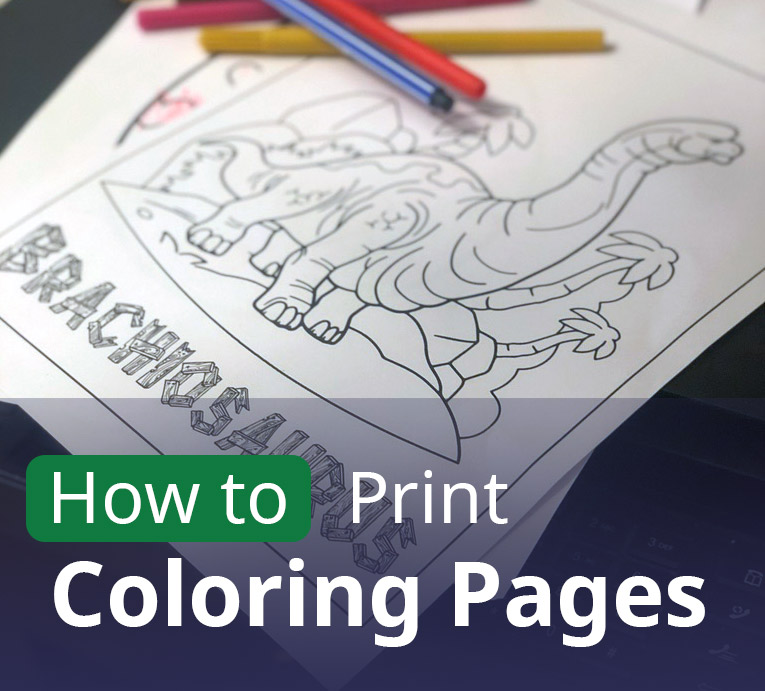 Get your pens and pencils ready. It's time to color! Our How to Print a coloring page gives you a quick introduction to how to start printing your own coloring pages. To get started you can find free coloring books online with many themes, but how do you print them out? It's actually easier than you may think. Follow these 5 simple steps and get started today!
#1: Find your favorite Coloring Page for a print out
There are plenty of options for pages with different themes, so there will always be something new to match your mood. Once you have chosen a page from one theme or another, print it off as described in the following four steps. This article covered how to print out Coloring Pages at home using either a PC or Mac printer.
From our perspective, it makes sense to select the coloring pages from our category. You can also browse through and find the coloring pages by different categories. There are many free coloring pages to choose from, so pick the one you like!
Our most Popular Categories for Coloring Pages:
For this example, we'll select a simple nature coloring page as our first printable page because it's just what we're feeling at the moment.
For the best Print results, we recommend downloading the Coloring Page and do not use the print function in the browser. With the print function from the browser, you would have the Link from the website on your print-out. To get the best print results for your coloring page you should look for PDF files to download. If possible the resolution of the file should be higher than 72dpi. Depending on the capabilities of your printer, an ideal resolution for print-outs should be 300dpi. A higher resolution is possible. Most printers are incapable to print higher resolutions.
Choose the best File Type for printing
The PDF file type is the best option for printing out coloring pages. Its safe, print, and post-process of the final product are easy to deal with Adobe Reader. To get a PDF file, you should use your browser as described in step one. There are other formats like JPG or PNG. In most cases, you get much better print results with a PDF instead of pixel graphic-based coloring pages.
If available, we offer our printables as PDFs for logged-in users. With the PDF File, you get the best results for your coloring page in the print process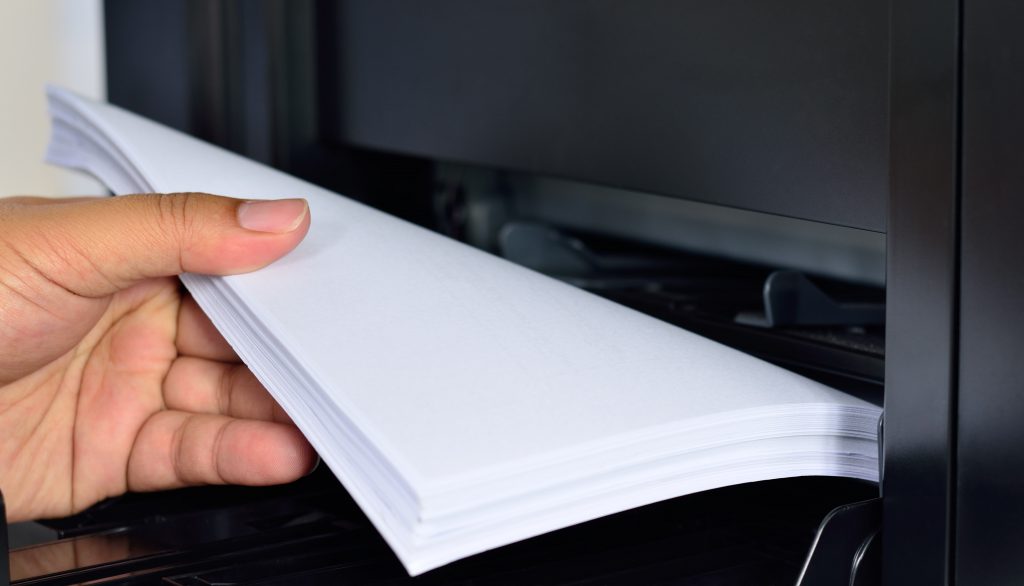 #2: Select the best Paper
When you find your coloring pages, you can focus on select the best paper. Don't get too stuck on what paper type to use, which is up to your preferences and the printer. As a rule of thumb, it's better to use thicker paper than thin paper. Especially when you want to use pens to color your page. A thick paper can soak up the color better and faster, and you will get better results.
If you start with the paper and printer that is available at home, then we recommend using those initial steps to determine what would be best for your coloring experience. Once completed, you can search online for better papers and options.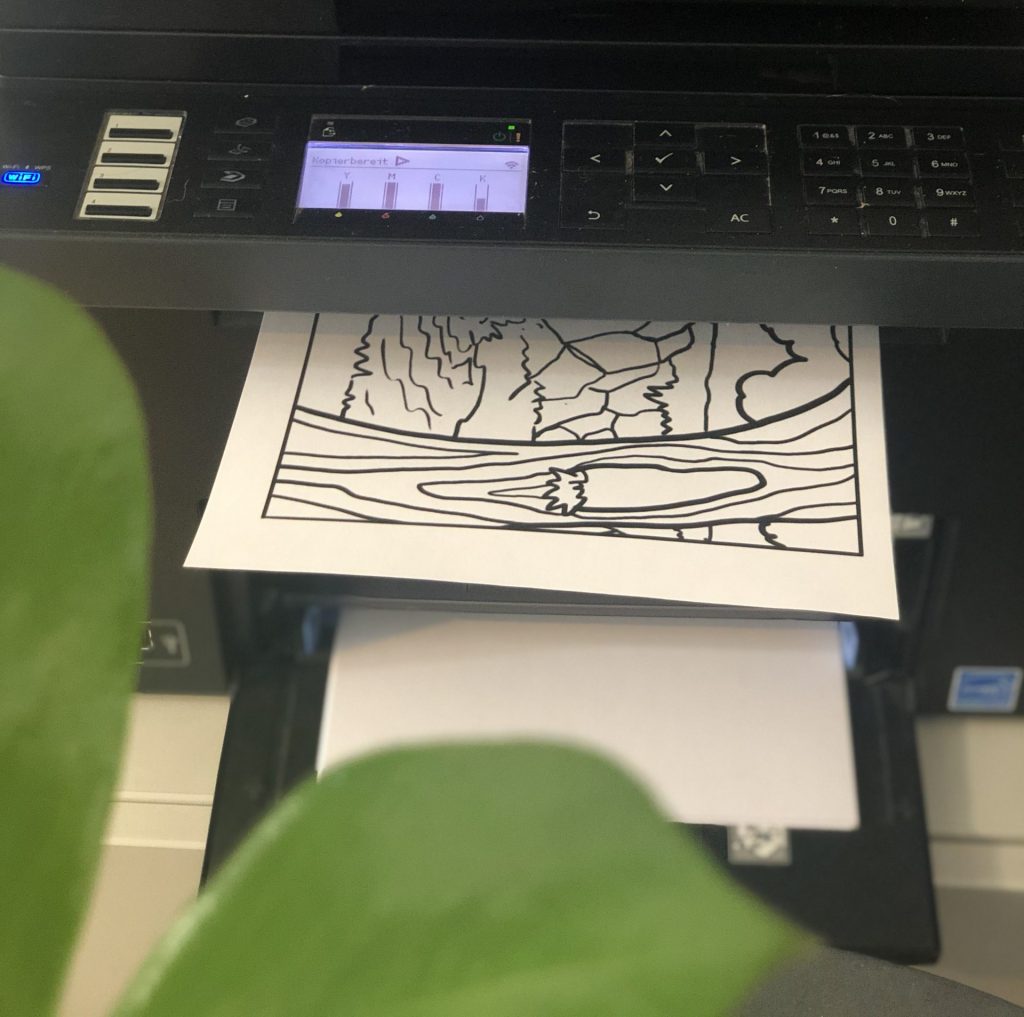 #3: Choose the right Printer Settings
Next up, choose your print settings for quality. It's best if these match what you're used to when using non-printing applications as there may be some difference with the color levels that come out from our printers!
For Mac Users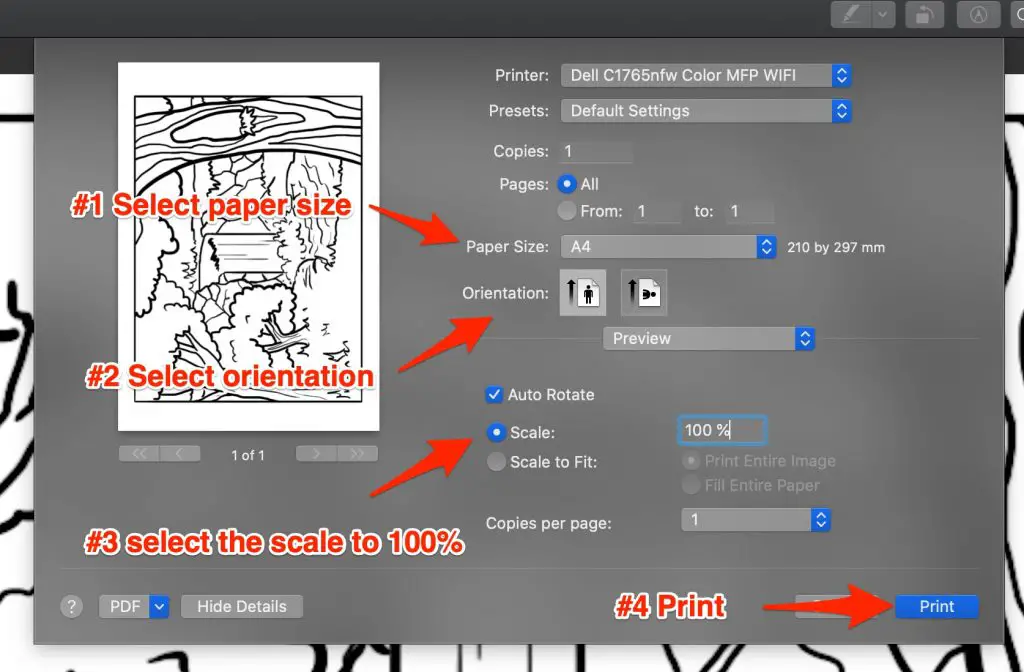 Once you downloaded your favorite file you can open the file in an app like preview or Acrobat Reader. For our screenshot we used the macOS preview app because it's already installed on your system.
Besides printing the preview app is powerful. By pressing "cmd + shift + A" you can modify the coloring page by your needs. You can adjust the color and the overall contrasts. You can also add text layers on top of your PDF file. That can be very useful, when you want to add the current date or the name of your child in the font of your favor.
With pressing "cmd + p" (or select "print" in the app menu) you can open the print menu. It should look like something in our screenshot.
Most important setting when printing in the Browser
When you want to print your coloring page directly in the Browser, we recommend unchecking "Header and Footer". With that setting deactivated you make sure that no Meta-Data from the website like URL or Date will be printed out on your coloring page.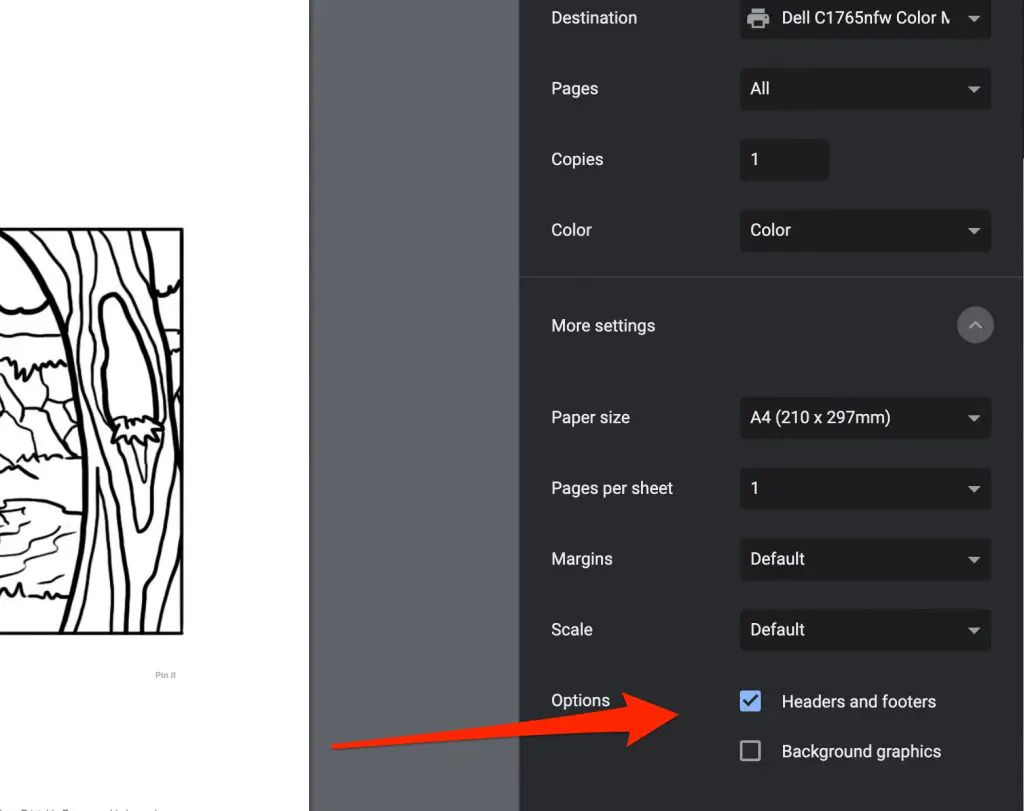 #4: Enjoy the coloring process
The best part of the process is to take the pen and color the first page from our point of view. Making great-looking coloring sheets is not always easy. This might take some time and patience, but it's the first step out of many that will strengthen your coloring skills. Like most people, you'll reach the point of relaxation very fast when you concentrate on the coloring process. Let the flow take control and enjoy the coloring of your favorite coloring pages or coloring books.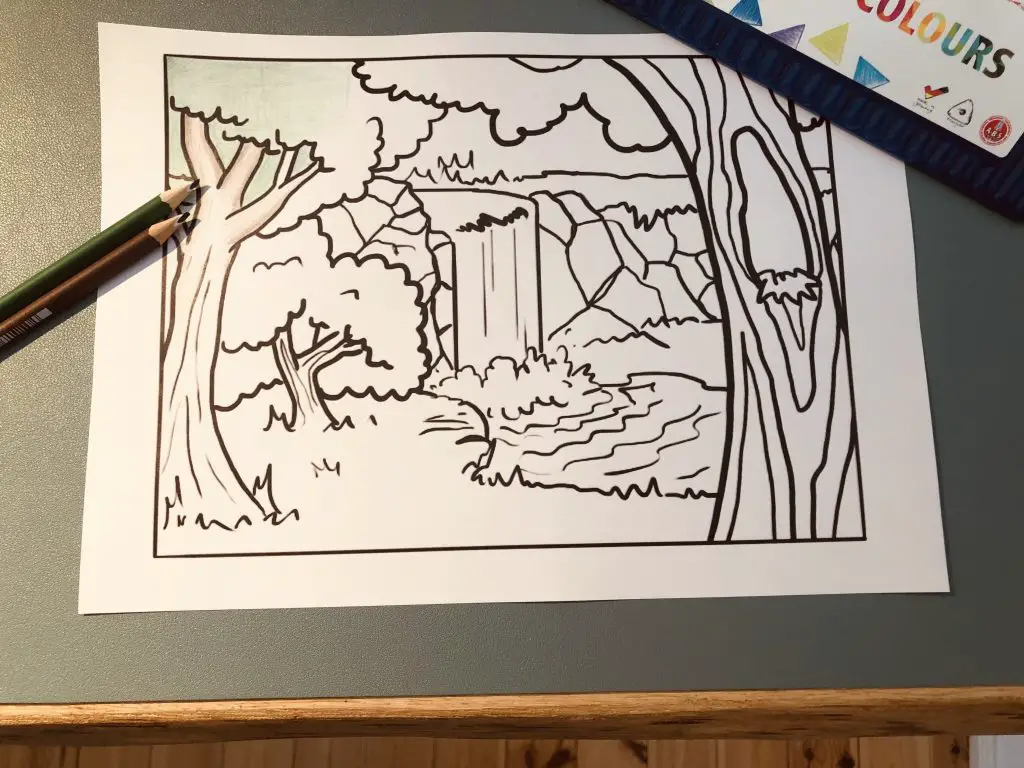 #5: Try the next coloring page challenge
The last thing to do is decide what the next step will be. Maybe you want to go back and try your hand at a new coloring book, or find some more awesome free printable pages online! The possibilities are endless when it comes to this hobby of ours – just remember that with patience and experience, you'll get better in time.
While there are many options available for printing out coloring books, one popular way is by using PDF. This method only requires downloading these types of files first before opening them up into Adobe Reader where they can then be printed from any printer in whatever size you like. For example, if we had downloaded an
Conclusion
So, there you have it – everything that you need to know about how to print out coloring pages! Search for PDF Coloring Pages, select the best Printer Options, and use good paper. You'll be able to enjoy this hobby for hours and the best part is that these tips can also be used to develop other creative skills. So give it a go today.
We hope you found our How-To helpful. If so, Then we look forward to your comment.