Free Printable Presidential Quotes
At PrintablesFree.com, we know how powerful words can be. That's why we've compiled some of the best, most motivational quotes we could find into our free printable quotes and sayings category. Here, you'll find quotes to motivate you, inspire you or make you laugh. You'll also find quotes about life and love. These are things that we could all use a little advice on now and then, and we've gathered quotes from some of the most interesting and brilliant historic and contemporary minds. Want to know how to improve your relationships, especially the romantic ones? Take the advice of minds like C.S. Lewis, Erich Fromm and Jackson Brown, Jr. Want to make your friends crack a smile? Try our quotes from Mark Twain, Mae West and P.J. O'Rourke.
Free Printable Life Quotes from Brilliant Minds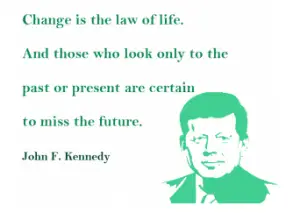 Do you need some advice about how to live your life? We all do occasionally when we can't clear our heads enough to find the right path. We have free printable quotes about life from some very smart people; among them are figures like Helen Keller, Abigail Adams and Lau Tzu. There are quotes about life, truth, dreams and much more to use to gain a bit of wisdom. All of our quotes are completely customizable. You can add your own pictures and text or print them out as is. They're ready to go whenever you are!
Free Printable Quotes by Historical Figures
When it comes to inspiration, our Presidents are among some of the most quoted figures in history, and for good reason. They've seen more of the world than most of us have and shoulder responsibilities that we can only imagine. While we could argue all day about their political mistakes and the could-haves and should-haves, they do have some insight that all of us can learn from. At PrintablesFree.com, we have a variety of quotes from historical figures, including past Presidents and First Ladies. After all, the wives of the Presidents have played vital roles in some of the most significant social changes in American history. To use this free printable John F. Kennedy quote, just print the sheet out as is or use the customization tool if you'd like to add your own thoughts to it. You can also add a note to a friend if you plan to print it out for someone to provide a little motivation. It reads, "Change is the law of life. And those who look only to the past or present are certain to miss the future." How true that is! Too many people try to live in the past or are only concerned about the present without regard to future consequences. This is irresponsible at best and a travesty at worst. If you plan to frame the quote, photo quality paper is best for this type of project, but cardstock works well, too. If you just plan to tape it up near your desk, though, just use regular printer paper.