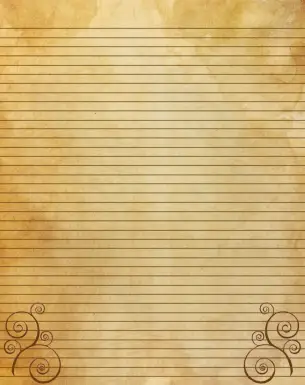 Free Printable Crafts to Make Your Own Stationery
Are you looking for stationery products and paper products that are different from the ones you find in the store? Sure, they're pretty, but everyone else has the exact same thing. They're not very personalizable either, so if you want something unique you have to have it done at the printers yourself, right? Not so! Now you can have beautiful, personal stationery by printing it from your home computer. We have many different types of paper in our free printable crafts section. While you're taking a look around, check out the crafts, stencils, rulers, stencils and holiday crafts. Don't forget that Halloween and Thanksgiving are just around the corner, so pick out some fun crafts to complete with the kids today. All of our printables are free to print and share with your friends.
Free Printable Paper for Unique Writing Tools

Having your own stationery is like putting your own personal stamp on your letters. You do still write letters, don't you? They're a great way to keep in touch with family and friends, and they're miles above email and text messages. When you handwrite a letter, you are giving the recipient a piece of yourself. Although someone can imitate it, no one has handwriting quite like yours. It's unique, and you should share it with your loved ones. One of the things I treasure most now that my mother is gone is finding her handwriting on notebooks, photos and journals. A handwritten sentiment helps the recipient feel a connection with you that you just can't get from the same computerized typeface that billions of people read every day. Even jotting a few lines on our free printable paper or free printable cards is a good way to share your personal side with someone.
Elegant Brown Paper for Sophisticated Stationery

Are you looking for an elegant template to create your stationery? Try our brown stationery paper with flourishes. It's classic yet modern at the same time. It's suitable for nearly any type of correspondence, even for sending thank yous or personal notes in the business or professional environment. You can even personalize the paper with your name, logo or even a meaningful quote that's special to you. If you want to share the stationery with the whole family, you can simply put the family name up top. If brown isn't your color, there are plenty of other options to take a look at. Some designs are bright colored while others are neutral. Some are whimsical, some are fun and some are modern. No matter what your tastes are, you'll find a design that you like. The wonderful thing about any of these designs is that they can be further personalized with your own pictures and text to make stationery that's completely and uniquely yours. No one else will have stationery quite like yours. Because it's free, you can change your stationery as often as you'd like. Just turn on your printer and go!